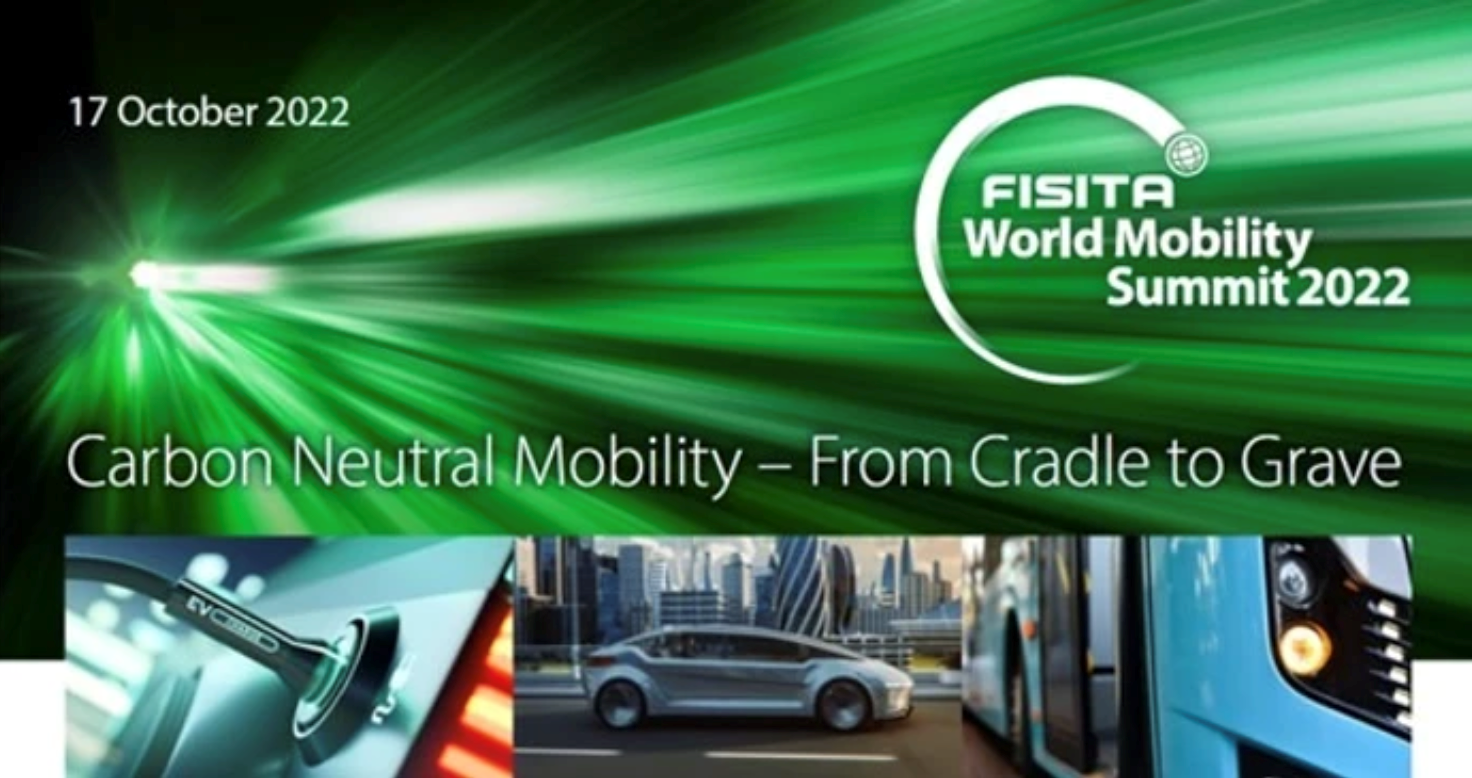 About
The FISITA World Mobility Summit is a unique and exclusive annual meeting of the technology leaders from many of the world's leading automotive and mobility brands.
FISITA is delighted to be delivering Summit 2022 during Paris Automotive Week, where our Corporate member leaders, senior stakeholders and invited guests will come together to consider the priority technology of mobility agenda, and participate in group discussions, regarding the challenges and opportunities of this year's theme of Carbon Neutral Mobility - From Cradle to Grave.
There are a select number of tickets reserved for non members operating in mobility engineering of the future and meet the seniority / expertise criteria. Attendance is imperative for all looking to engage, learn and share with their international technology peer group regarding this challenging subject.
For more information please contact summit@fisita.com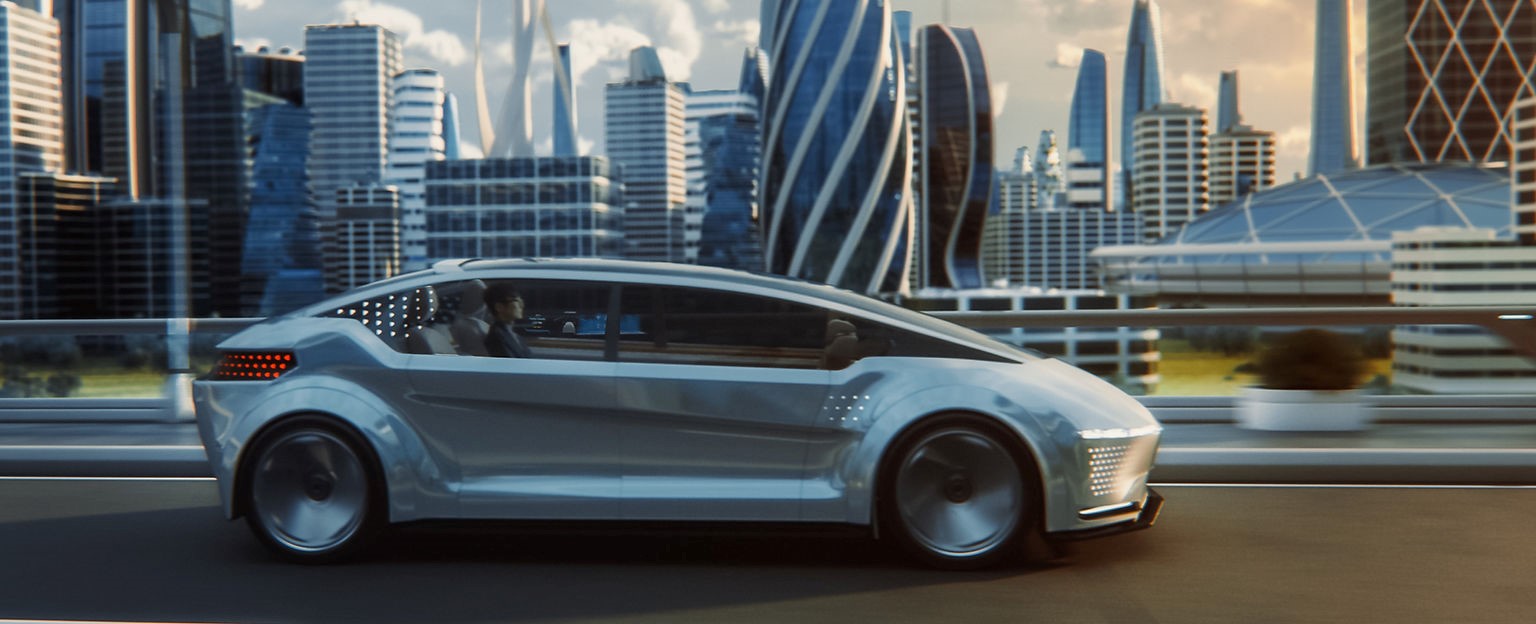 Summit Programme, Venue and Accommodation
Programme
10:00 Welcome
10:10 Opening Keynote Presentation on Managing the impact of growing demand on mobility through eco design: Jean-Luc Bouvier, Executive Fellow B2C, Michelin
10:30 Circular Economy and Sourcing: Sophie Schmidtlin, CTO Circular Economy Business, Renault Group
10:50 New Technologies for Carbon Neutrality: Dr. Erik Schuenemann, Director for System Engineering Powertrain, Bosch
11:10 Life Cycle Assessment: Strengths and Limitations: Dr. Tim Wallington, Senior Technical Leader for Environmental Sciences, Ford
11:30 Technical Leaders Group Discussion
12:30 Lunch
13:30 Digitalization and Connectivity: Impact on Mobility Usage and CO2: Laurence Montanari, VP Transportation & Mobility Industry,
Dassault Systèmes
13:50 Electrification Safety, Including H2: TBD
14:10 The Fast Lane Towards Zero-Emission Urban Mobility: Moran Price, CoFounder and CEO, IRP Systems
14:30 Technical Leaders Group Discussion
15:30 Break
15:40 Guest Speaker
16:00 Closing Thoughts
16:10 Academy of Technical Leadership Awards
16:40 Drinks Reception
FISITA World Mobility Summit Location
Paris Expo Porte de Versailles
Pavilion 1
1 Place de la Porte de Versailles, 75015 Paris
Phone: +33 1 40 68 22 22
https://www.paris-expo-portedeversailles.com/en/site/paris-expo-porte-de-versailles
Accommodation
Please note that accommodation availability is already limited in the area for the dates of the Summit therefore it is recommended that you book your hotel accommodation as soon as possible. A list of some nearby hotels can be found below:
Mercure Paris Porte de Versailles Expo
36-38 rue du Moulin - 92170 Vanves (Paris)
Phone: +33 1 825 80 57 57
https://all.accor.com/hotel/0375/index.en.shtml
Courtyard by Marriott Paris Porte De Versailles
3-5-7 Rue Ernest Renan, 92130, Issy Les Moulineaux
Phone: +33 1 85 74 64 54
Novotel Paris Porte de Versailles
4 av. de la Porte de la Plaine, 75015 Paris
Phone: + 33 1 88 33 23 67
https://www.novotelparisportedeversailles.com/en/
17 October 2022 - during Paris Automotive Wee
Sneak Peek of the Speakers:
With this year's Summit, FISITA continues its deep dive into the carbon neutral technologies which present the most opportunity for the automotive and mobility industry. Gathering the world's foremost senior experts in the space means the discussions will focus the priority technology of mobility agenda and enable strategic dialogue on the challenges for the industry to tackle in a pre-competitive space.
The morning session will bring together leadership from companies including Bosch to cover new technologies for carbon neutrality and the opportunity circular economy presents to businesses in minimising their operational impact on the environment while valorising newer areas. Sophie Schmidtlin, CTO Circular Economy Business, Renault Group believes initiatives such as its 'Refactory' are key. (Keep an eye on the FISITA Spotlight for a reveal on this soon!)
Life cycle assessment (LCA) is a clear area of focus to enable this and drives decision-making – Ford's contribution will focus on the strength and limitations of this approach.
The challenge is clear: providing more mobility with less impact on climate, biodiversity, health, and safety. Ahead of the Summit, Jean-Luc Bouvier, Executive Fellow B2C at Michelin reveals some insights he will deep dive on in Paris: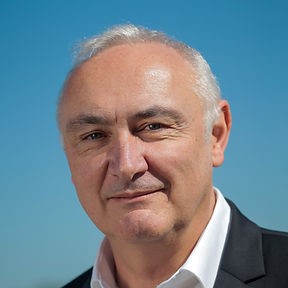 "At the heart of this approach, is the deployment of eco-design, to develop better, safer products with less material, using less fuel, providing more kilometers. LCA is becoming our compass and the driver of our decisions. My presentation will focus on the method we used to deploy the approach, the maturity of eco design and how we manage this change within the company."
The afternoon will re-direct discussions around urban mobility, with Dassault Systèmes sharing perspectives on the impact of digitalization and connectivity on mobility usage and CO2.
Moran Price, CoFounder and CEO of IRP Systems believes we are on a fast lane towards zero emission urban mobility but how do we do that quickly without compromising safety and quality? She believes: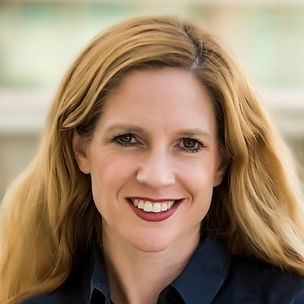 "In urban mobility, platform diversity creates a broad spectrum of specifications requirements, different usage models, a variety of vehicle components to integrate with, and more. There is no one solution that fits all, therefore automotive suppliers must accommodate these market demands quickly, innovatively, safely, and most importantly, meet the needs of their customers."

The FISITA World Mobility Summit 2021 focused on 'Workplace Evolution' – the resulting Output Paper comprising contributions from last year's line-up of technology leaders is now available here.

For a code enabling open access, members should contact:
- Kelly Williams, Corporate Member Manager K.Williams@fisita.com
- Sarah Nagle, Society Member Manager S.Nagle@fisita.com
- Kerry McDiarmid, Sales and Customer Service Manager K.McDiarmid@fisita.com
Keen to learn more about carbon-neutral technologies? Join FISITA at the FISITA Technology Discussion on Carbon Capture and Utilisation on 22 September, online.
To secure your place please register online by clicking here
If you have any questions or require further information, please do not hesitate to contact summit@fisita.com